Wiring, Solder / Assembler Technician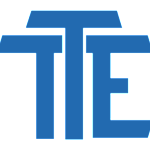 PEOPLE - PRODUCTS - PERFORMANCE
Job Description:
Performs variety of assembly operations to create precision cable, electronic, electro-mechanical assemblies. Follows method and sequence of operations in performing such tasks as soldering, crimping, wiring, and cable harnessing. Uses soldering irons, crimpers, microscopes, measuring instruments and hand tools to ensure conformance with blueprint specifications and tolerances.
Essential Job Duties and Responsibilities:
· Ability to read, understand and demonstrate skills outlined in Tri-Tech Electronics standard operating procedures and work instructions.
· Knowledgeable in the use of hand tools, wire strippers, crimpers, soldering irons, etc.
· Fabricate cable assemblies using soldering, crimping, and other techniques as required in the WHMA-A-620 standard resulting in high quality of workmanship, neat routing/bundling with clean and consistent results.
· Perform all duties in a professional, productive manner, with emphasis on our Quality and Safety policies.
· Provides feedback to Production Supervisor regarding problems and issues involved in assigned assembly products or documentation.
· Accurately record as-built information, traceability requirements, labor hours and other statistics.
· Visually check subassemblies and assemblies for completeness/correctnessof previous operations and foreign object debris (FOD).
· Sitting and standing for long periods of time is required.
Qualifications/Requirements:
· 2-4 years minimum related electronic assembler experience.
· Must have good oral and written communication skills and be able to read and write in English.
· Working knowledge of high reliability electronic wiring assembly (Class 3) processes as described in J-STD-001 and/or IPC/WHMA-A-620.
· Good time management, self motivated and capable of multitasking.
· Must be adaptive to a high volume production environment and integrate as an active team member with a positive can do attitude.
· Basic Math Skills including: addition, subtraction, multiplication and division.
· Legal authorization to work in the US on a full time basis.
Desired:
· Current J-STD-001 and/or WHMA-A-620 certification.
· Experience building fiber optic cable assemblies.
· Ability to solder 38AWG wire or smaller under a microscope.
What we offer:
· Full time position.
· Full benefits package.
· 9/80 work schedule.